Whitehall Plumbing proudly offers a variety of plumbing and heating services and is accessible to homes in the Baltimore, Harford, and Cecil counties as well as surrounding areas and York, PA.
Do you have a water pressure problem? Are your faucets leaky? White Hall Plumbing is only one phone call away and will work diligently with you to get your issues resolved quickly. Our licensed and reliable plumbers are available for residential plumbing solutions and routine maintenance services, for your convenience.
We guarantee customer satisfaction and top quality work no matter what the job is.
Water Heater Repair/Installation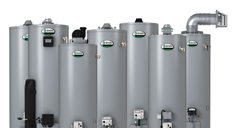 If your water heater is more than ten years old, it might not heat your water as well as it did when it was first installed, or provide enough for your daily needs. As a result, your monthly electricity bill may be higher than it needs to be. The technicians at White Hall Plumbing can improve your current water heater's performance, or install a brand new water heater in your home.
---
Tankless Water Heaters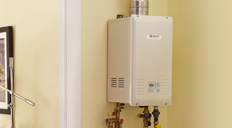 Want to save on electricity costs? Ask about our tankless water heaters. They are more efficient than standard heaters, making hot water on demand instead of wasting energy reheating the same tank of water over and over again. With a tankless water heater, you are assured of greater energy efficiency, infinite hot water supply and reduced water waste. They also take up a lot less space and can last twice as long as a standard water heater.
---
Sump Pumps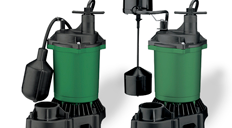 A sump pump is an essential plumbing appliance for any homeowner seeking to protect his/her basement from flooding. Sump pumps are designed to collect and pump excess water out of the home, leaving the basement dry even after the heaviest rainstorm.
Nobody wants to deal with the nuisance of a flooded basement. Not only is it messy and a hassle to clean, it is also costly. Homeowners who have appliances like washers and dryers or refrigerators in their basements could find themselves facing a hefty replacement bill if their sump pump fails.
Contact White Hall Plumbing for your sump pump repair, maintenance and installation.
---
Sewage Ejector Pumps
If the sewer ejector pump in your home has started to give you trouble or isn't working as it should, call us today. We provide comprehensive sewer ejector pump repair. Our expert plumbers can diagnose the problem quickly and offer a reasonable and competitively priced solution. We are committed to the quality of our workmanship on every job and pledge to provide you with premium customer service.
---
Well Pumps & Tanks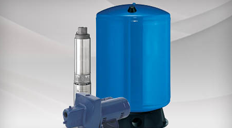 Is reduced water pressure causing you frustration? Our experienced plumbers and technicians at White Hall Plumbing & Hydronics provide fast well pump repair and first-class installation services to boost your water pressure.
There are many potential problems with a failed well pump and all of them are rather technical, difficult repairs. No matter what is wrong with your well pump, we will diagnose the problem and either repair your existing pump or install a brand new one right away. End your water pressure troubles today! Give White Hall Plumbing & Hydronics a call and get your home's water back to optimal pressure.
---
FREE Water Testing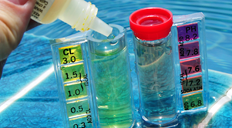 Water testing is essential in order to determine whether there are any issues with your water supply. Did you know hard water can cause other plumbing fixtures to wear quicker, especially your water heater? In Maryland, hard water is a very common issue. Contact us at White Hall Plumbing & Hydronics for a free water analysis. You never know what's in your water!
---
Water Treatment & Conditioning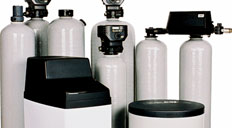 Do you know all the important facts and details regarding your water quality?
Water can contain contaminants such as heavy metals, synthetic chemicals, parasites, chloramides, chlorine and other impurities. Unfortunately, while the water treatment facilities remove deadly bacteria and disease causing pathogens, our drinking water is not always completely safe. Chemicals used to remove bacteria and viruses can create harmful by-products. Let us get a water sample to check your water and recommend a treatment system, if one is needed.
Contact us today to learn about how we can make clean, safe water available to you in your home.
---
Toilet Repair/Installation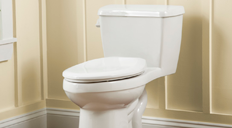 Is your toilet clogged or leaking? Does it have a faulty valve? Or do you just need a new one installed? The experts at White Hall Plumbing have a wide range of experience fixing these issues and more, and will complete the task at hand as quickly as possible.
You never realize how important your toilet is until it's out of order. Let White Hall Plumbing rectify the problem for you and restore your toilet to full working order. Our certified experts serve Baltimore County and all neighboring locales.
---
Faucet Repair/Installation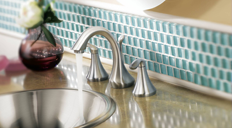 The technicians at White Hall Plumbing & Hydronics are very familiar with all of the common concerns that customers have concerning faucets. Whether your problem is a constantly dripping faucet or a leaking supply line, our experienced plumbers will see to your needs. We can also fulfil hardware upgrade requests to your specifications.
---
Boilers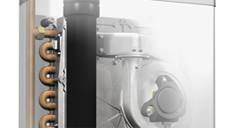 It's time to call White Hall Plumbing & Hydronics if you are experiencing a lack of heat or insufficient heat, boiler and radiator leaks, loud noises coming from the boiler or fluctuating or unstable temperatures. The last thing you want, on a cold winter night, is to be without heat! We recommend testing the heat before temperatures get too low. Our plumbers are highly trained on boilers and will diagnose, repair or install a new boiler.
---
Radiant Floor Heat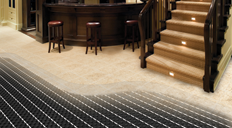 White Hall Plumbing & Hydronics are experts when it comes to installing, servicing or repairing radiant heat. Radiant piping is often used to distribute the heat from a boiler. This enables heat to be distributed exactly when and where it is needed. Radiant heat has many advantages: it provides more even heat, can be less costly, is quieter and can be zoned more easily than forced air in a ductwork system. It can be installed in the ceiling or the floor, and can even be used to heat your towels in the bathroom or to melt the snow in the driveway.
---
Gas Piping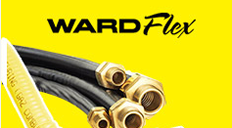 We provide service, repair, installation and replacement for natural and LP gas lines in different aspects of the home. Some of the areas of gas line installation we specialize in are water heaters, fireplaces, stoves boilers, fire pits & grills!
---
Hose Bibbs
One of the most important things to do at the end of the summer or before temperatures dip below freezing, is to remove your garden hose from your hose bibb to prevent the hose bibb from freezing and potentially causing costly damage to your home with drips, leaks and possible flooding. If you turn on your hose bibb for the first time after the winter season and notice a leak, give us a call at White Hall Plumbing & Hyrdronics! We can also relocate your hose bibb to a more convenient part of the home.
---
Renovations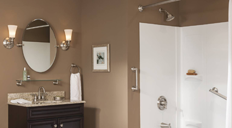 Are you ready to update some of the more outdated plumbing and heating aspects of your home for greater efficiency? Do you want to boost the real estate value of your home? White Hall Plumbing & Hydronics is equipped to handle any scale of plumbing renovation work with the experience and means to help you realize your home improvement goals. We offer a variety of home renovation services ranging from pipe replacement to water heater and toilet installation and full bathroom renovations. Contact us today to start planning your home renovation project. We are a full service plumbing and hydronics company serving Harford County and surrounding areas.
---
Preventative Maintenance
Wouldn't you like to stop a costly disaster before it happens?
White Hall Plumbing & Hyrdonics offers a preventative maintenance program that you can custom tailor to your needs from the packages we offer. Put your own preventative maintenance program together from the premium Platinum Plan to picking and choosing extras. Our preventative maintenance program saves you expensive repair bills and offers peace of mind by reducing your number of emergency service calls! We will reveal potential problems that can be corrected inexpensively, before causing major plumbing repair bills. Contact us today for more information.
---
Back Flow Testing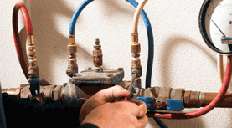 A backflow device is also known as an RPZ valve. RPZ stands for Reduced Pressure Zone. This device is installed onto your plumbing system to protect your drinking water and the city water supply from contaminants. All testable backflows are required to be tested each year. White Hall Plumbing & Hydronics is your go to company for annual backflow testing.